Category Archive for: 'events'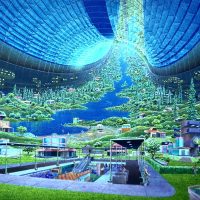 Uroboros was quite a good party – it ended twice even before it began, and twice it came back. Perhaps it should have been named Phoenix. Nevertheless, I really enjoyed playing there, from first light of dawn to first rays of sun. Perhaps for the first time it happened so that I could play almost all the music I planned to play – at other times, I have to change the plans, because what I wanted to play just doesn't match the mood of the party. Not this time, and since I also wanted to create a new mix for quite a long time, I used a lot of what I played at Uroboros to create the following psychedelic trance set: Kerray – Uroboros set (182MB, 100 min., local mirror [Play]
[Play]

) Cover is by Donald E. Davis, playlist after the click.
Read More →