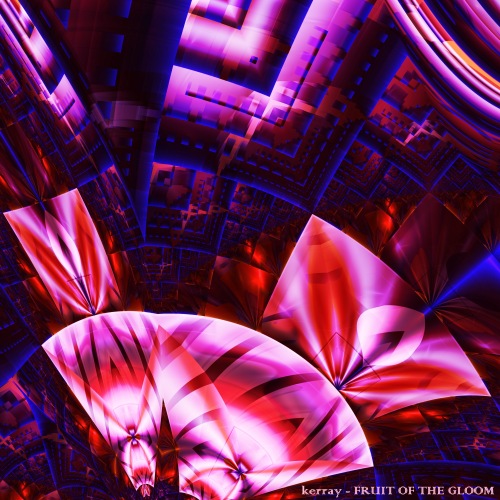 I've been mentioning a lot lately that the music releases we're used to include under the 'psytrance' genre (which was shortcut for psychedelic trance) are often not psychedelic in the slightest. When DJing, I have long ago stopped shunning older and downright old music under the "must stay on the edge and play new/rare tracks" mindset – I can't play it if I don't like it, and there are many true gems in the older (5+ years) releases, gems which most of the people who only discovered psytrance in recent years don't know. And this is what the final product looks like. Lots of these ancient but sparkling tunes combined with some of the good stuff of today, made for dancing but also complex enough for exacting listeners. Intended foremost for the people who don't know all the classics – but if you do, just recommend it to your friends, even those who don't know psytrance at all.
kerray – fruit of the gloom dj set, 76m 33s, 320CBR MP3, 183.7 MB
Of course, if you like it, share the link.
FLAC version here (524 MB, sfv).
Playlist follows.
1. Gora Chandra – Rahu
2. Scorb – 13.5 Hours
3. Parallax – Breeding Ground
4. Imaginary Sight – UM
5. Oforia – Grounded
6. Wizzy Noise – Deeply Unexpected
7. CPC – Essentuki
8. X-Dream – Panic In Paradise
9. Logic Bomb – Rotation Generation
10. Miraculix – Energise
11. Neoris vs. Vacuum Stalkers – Under Sea Level
12. Droidsect – Poltergeist
13. Prometheus Process – Clarity From Deep Fog
14. Illumination – Crystals